Market Commentary
After a steep decline in global equities at the end of the 4th quarter of 2018, financial markets bounced back strongly in the first three months of 2019. Canadian equities were the strongest asset class in Q1 after a very weak performance in 2018. The main economic issues didn't change between Q4 & Q1:
China-US Trade
Decelerating economic growth
Central bank tightening (increasing interest rates)
The market's perspective on these issues became more positive during the quarter.
China & the U.S. relations seemed to improve with increased dialogue during the quarter. Fears of a 2019 recession have morphed into a consensus view of slowing economic growth. The U.S. Federal Reserve communicated a pause in interest rate hikes for the foreseeable future.
Key Benchmarks

Fund Details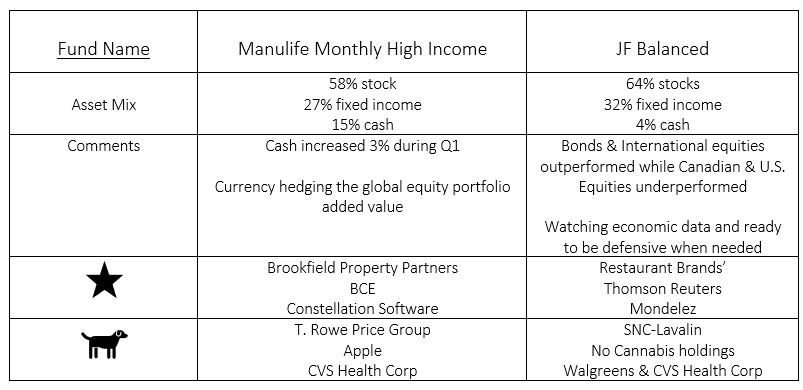 Fund Returns