Market Commentary
Global markets were mixed during the third quarter. The US equity market was the strongest performer while Bonds & International stocks were negative during the quarter.
Key Themes
Ongoing trade tension between the U.S. and China
New tariffs were announced in late September by the U.S. and China retaliated with their own tariffs shortly after focused on agricultural products.
Canadian investors not benefiting from global oil price increases
Gasoline prices have increased while Canadian energy producers haven't benefited from rising oil prices. Alberta oil producers don't sell their oil at global oil prices (Brent or WTI). The price of oil they receive (Western Canada Select) has recently traded at an all-time discount to global oil prices.
Interest rates are increasing in Canada/US
As interest rates increase – fixed income investments become more attractive.
Key Benchmarks

Fund Details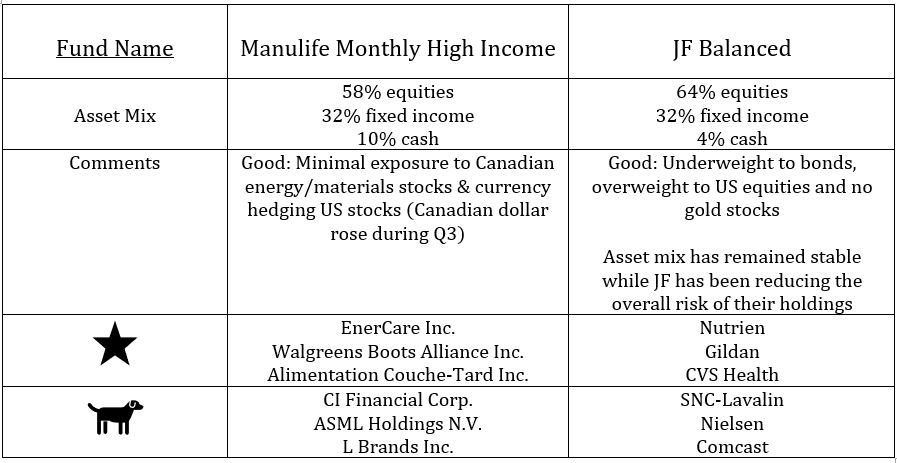 Fund Returns

Regards,